What type of symptoms may result from an Atlas Misalignment?
Most associate upper cervical chiropractic with symptoms relating to the neck and head.   Headaches, vertigo, sleeping disorders, neck pain, etc are some examples.  Our skull is constantly trying to stay upright allowing our eyes to remain perpendicular to the ground.  When an Atlas misalignment occurs, the result is a skeletal structure wanting to compensate for such a misalignment.  This effect creates other imbalances in our structure resulting in symptoms such as:
Shoulder Pain

Upper Back Pain

Breathing Difficulties

Digestive Issues

Lower Back Pain

Hip Pain

Knee Pain

Foot and Ankle Pain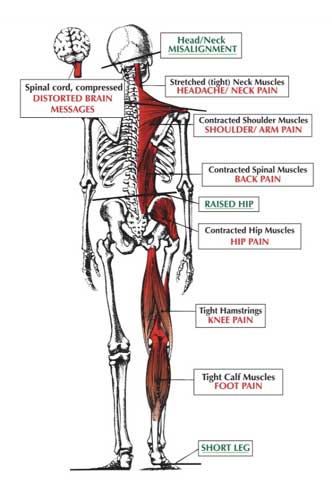 For more information or to schedule an appointment, contact our office at 608-328-1220.